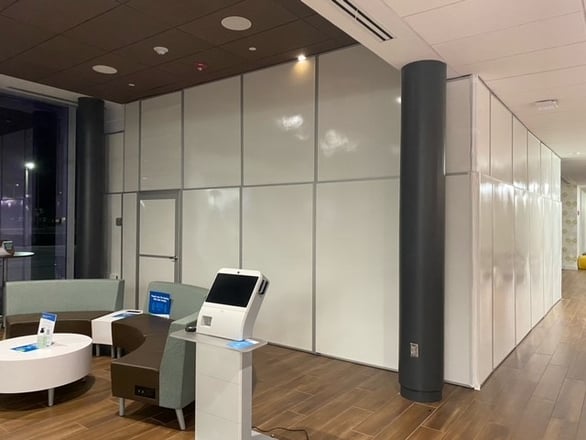 Every year, more than 600 million tons of construction and demolition material is wasted in the US, taking up some 3 billion square yards in landfills. It's not helping the environment and also significantly adds to construction costs.
At the same time, companies are adopting ever more rigid environmental, social, and governance (ESG) policies. In fact, 90% of publicly-traded companies have ESG policies in place with a commitment to use sustainable products and practices wherever possible.
This requires a shift in thinking about how to approach construction and remodeling jobs to reduce waste and build a more sustainable future.
Here are some ways the construction industry is changing to make this happen.
Project Design
During the design phase, construction projects are evaluated separately for environmental impact with an eye toward reducing carbon footprints. This includes practices such as:
Optimizing energy usage and reducing dependence on fossil fuels
Protecting and conserving water
Optimizing building spaces
Managing indoor environmental quality
Companies more frequently require project designs to adhere to ISO 14001 standards, which detail how to minimize operations that impact the environment. Contractors are also being called on to incorporate more eco-friendly solutions into designs, such as smart windows and thermostats, more efficient HVAC systems, solar panels, and natural light.
Fuel Consumption
Construction and remodeling projects can use a lot of energy. On job sites, heavy machinery and trucks that deliver materials and equipment can burn up a lot of fuel. Companies are looking at the feasibility of using hybrid and even electric-powered vehicles to reduce fuel consumption.
Volvo, Caterpillar, Hyundai, Cummins, and others have all launched electric construction vehicles to reduce the use of carbon fuels.
Material Selection
Construction companies are using materials made from renewable or recycled products or deploying reusable products to reduce waste. For example, a ton of recycled steel eliminates the need to use 2,500 pounds of iron ore, 1,400 pounds of coal, and 120 pounds of limestone.
Other eco-friendly and sustainable material selections include:
AshCrete and Timbercrete
Plant-based polyurethane rigid foam
Enviroboard
Clay brick
Many contractors are also embracing off-site fabrication to ensure materials are produced within tight tolerance to avoid waste. For example, using prefabricated or modular products can reduce build time and use less energy and materials.
Construction Demolition
Demolition will create waste even with the most sustainable plan in mind. However, demolition is responsible for as much as 90% of all construction waste, so taking proactive steps to minimize waste materials can make a significant difference.
Companies need to look for ways to recycle or reuse products whenever possible and ensure that the most eco-friendly procedures are in place for the disposal of construction waste.
How STARC Aids Sustainability
STARC Systems manufactures high-quality reusable, temporary walls. These walls eliminate the need to construct temporary walls with drywall or flimsy alternatives, which require dismantling and disposal upon project completion. By dramatically reducing waste, these modular wall systems are eco-friendlier and more economical than drywall, or less durable alternatives.
Also, STARC's state-of-the-art production facility is 100% powered by biofuels and solar energy. All of our scrap material from production is recyclable, and we use green packaging that can be recycled for all of our products.
To learn more about our modular wall systems and accessories, request a quote today.
Interested in More Information on STARC Systems?