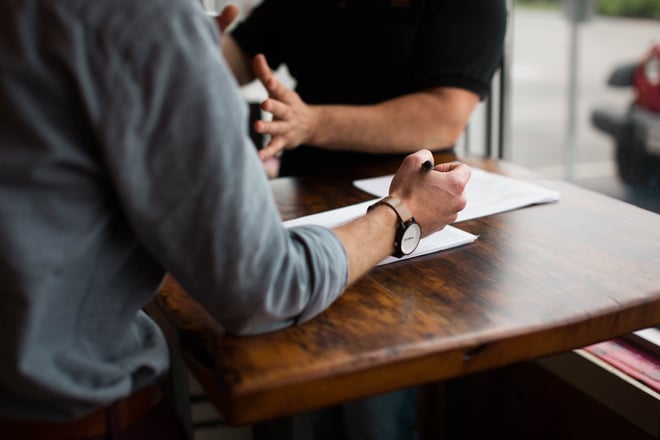 Construction Managers and contractors who work in the healthcare industry recognize that dust poses serious health risks at hospitals and healthcare facilities during remodeling and renovation.
What is a Dust Wall?
Erecting temporary dust walls is a must to create effective barriers and prevent the spread of dust during construction projects. Why? Dust is a transporter of airborne bacteria stemming from mold spores that are released when the walls constructed of drywall come crumbling down. Its containment is imperative on any construction site, but particularly so in healthcare facilities.
Why ICRA Compliance Should Be Top-of-Mind
Though the role of Construction Managers may vary from job to job, broadly speaking, they are responsible for planning, budgeting, and overseeing the progress of any project. In this capacity, one of the top priorities for Construction Managers who work in the healthcare field is their input and participation in the implementation of Infection Control Risk Assessment (ICRA) protocols. By law, an ICRA assessment must be performed at healthcare facilities and hospitals before any repairs, remodeling, renovation or general construction commences.
ICRA assessments are performed before construction and renovation projects at hospitals and healthcare centers as a matter of implementing infection controls. When general construction or renovation activities begin, the degree of infection controls usually followed in healthcare settings is not a priority. Risk factors increase with the flow of construction workers and materials, along with bacteria that are released during the remodeling or renovation demolition. It enters into the healthcare environment and can create HAI problems. Without proper containment, increased dust and debris means airborne particulates and bacteria can spread further through the healthcare environment.
How to Properly Manage a Construction Project in a Healthcare Environment
In planning, Construction Managers work with the hospital's infection control and prevention specialists to ensure that the work is in compliance with the hospital's ICRA protocols. This not only provides patient safety but promotes long-lasting relationships with the hospital's infection control and prevention specialists. Construction Managers also work with field teams and work crews to make certain that the required protocols are met if not exceeded.
Chief among these protocols is a dust control plan as part of the overall plan developed by Construction Managers. Dust control is directly related to preventing healthcare-associated infections (HAIs) from occurring as a result of construction. The prevention of HAIs is vital. Dust poses a serious health risk to patients and staff alike. It must be contained and controlled during all phases of construction.
Client/Patient Satisfaction and Safety
In a healthcare environment, inefficient containment and control of dust increase the risk factor for HAIs. Airborne dust may contain bacteria, spores, or infectious viruses. Aspergillus is one major culprit and a good example of an HAI related to airborne dust particles that are released during construction. A common mold found indoors, if released during demolition, Aspergillus can lead to or cause allergic diseases, respiratory illnesses, and bloodstream infections when its spores are released into the air.
It's no secret then that contractors and work crews are challenged daily by dust control. They must employ a number of methods and strategies that are not necessarily required at other construction sites. Temporary dust walls are one such method that can greatly aid in dust control and containment. The temporary dust wall isolates the construction area from patients, staff, and visitors and stops airborne dust from dispersing.
You Can Have it All: Meet Requirements and Save Money
Modular, airtight walls can make a big difference in any construction project. STARC's temporary containment walls are ICRA Class IV rated and assemble easily and quickly in a matter of minutes. They are a reusable, cost-effective solution for healthcare construction projects.
STARC containment systems offer a comprehensive dust control solution for Construction Managers during building and renovating at healthcare facilities. STARC containment walls have set the standard for temporary dust walls, offering the best means of controlling dust, and are far more effective than drywall, polycarbonate systems or plastic sheeting. Contact STARC today for more information on temporary dust walls.
Interested in More Information on STARC Systems?