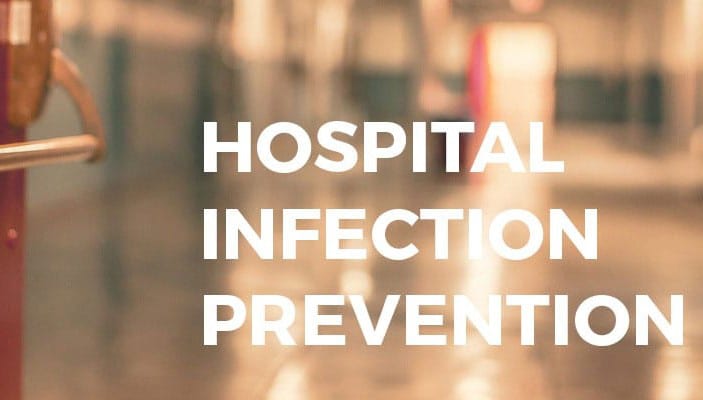 Once again, the majority of the nation's hospitals are being penalized by Medicare for having patients frequently return within a month of discharge — this time losing a combined $420 million, government records show. In the fourth year of federal readmission penalties, 2,592 hospitals will receive lower payments for every Medicare patient that stays in the hospital, readmitted or not, starting in October.
Project / Worksite Isolation with Construction, Renovation & Maintenance Activities / Quality Control
The Hospital Readmissions Reduction Program, created by the Affordable Care Act, was designed to make hospitals pay closer attention to what happens to their patients after they get discharged. Since the fines began, national readmission rates have dropped, but roughly one of every five Medicare patients sent to the hospital ends up returning within a month. Further, hospitals that fall under CMS' Inpatient Prospective Payment System agree to pre-determined rates in order to serve Medicare patients. About 3,400 acute-care hospitals and 435 long-term care hospitals receive payments under the IPPS.
It's often said that where Medicare goes, private payers will follow. For hospitals, health systems and other providers, it has been the most influential healthcare program for the industry in recent decades.
Reimbursement Rates and Facility Renovations
So one may ask, how does this influence construction, renovation and maintenance activities in a hospital? Hospitals routinely perform construction, renovation and maintenance activities on a daily basis to meet code requirements and to maintain a safe, comfortable, clean environment for the patients, staff, and visitors they serve. These activities can be highly disruptive and dangerous to inhabitants if not managed properly. These penalties can also adversely impact a hospitals budget and reputation in the community. Hospital Acquired Infections (HAI's) are one highly influential factor in determining the degree and extent of readmission penalties. The readmission penalties are not the only fines hospitals face this year. As it did last year, Medicare is also giving out bonuses and penalties based on a variety of quality measures. The government has not yet announced those, but they also begin in October. Those financial incentives will total about $1.5 billion. Medicare will also punish hospitals with high rates of infections and other avoidable occurrences of patient harm. Every year, an estimated 648,000 people in the U.S. develop infections during a hospital stay and about 75,000 die, according to the Centers for Disease Control and Prevention (CDC).
Infection Prevention
Most if not all maintenance work done in a healthcare facility requires the opening of ceilings, floors, chases, crawl spaces and walls to access critical utility systems, i.e. Electrical, Plumbing, Pneumatic Tube, Med Gas, HVAC, Fire Alarm, Security and Telecom systems. Most of the facility reconfigurations that require extensive renovation and construction usually occurs in and around patient care areas where the risk to patients, staff and visitors may be extremely high. One of the key factors in preventing HAI's with maintenance and construction activities is worksite/project isolation. A worksite/project envelope must be completely sealed in an air/smoke tight flame resistive fashion, with adequate negative pressure to filter/remove any particulate, gaseous, fume, vapor, or microbial contaminants that exist or may be produced during maintenance/construction activities. One highly effective method of determining whether or not a project/activity is adequately sealed and ventilated, is to perform particle counts before the start of every project/activity with continual samples obtained during each phase of the project/activity. This data will certainly validate and verify if you are containing any particulate contaminants with your worksite/project envelope. Project and worksite isolation starts with constructing or assembling a smoke/air-tight, fire-resistive barrier system, in addition to developing a negative pressure/HEPA filtered environment to effectively separate those construction/renovation and maintenance activities as outlined below.
Project/Worksite Isolation
Most hospitals elect to utilize Fire Rated Poly (FRP w/ Zip Pole assemblies & painters tape) or an IC Tent/Enclosure as a physical barrier to isolate the work from the patients, visitors and staff for short-term duration activities. Some use existing structural components which is not advised under any circumstance. Others elect to construct hard barriers that are similar to existing construction (i.e. metal studs and sheetrock) and provide the same level of protection (smoke/flame spread) as the wall & ceiling assemblies that are impacted/involved with the project. The primary challenge with these types of barrier systems is that their integrity is often not durable enough to endure the rigorous tasks/activities associated with construction, maintain the level of protection required for complete isolation, and are aesthetically not pleasing to the eye (an eyesore) for most healthcare environments, and/or comforting to the patient that may create a higher level of anxiety. Once a barrier system is installed, it must be inspected for air/smoke tight integrity by visual means and via non-toxic/irritant smoke before starting work and daily, provided you have already protected, isolated and adjusted your HVAC system to ensure that a negative pressure environment can be achieved via independent mobile HEPA filtered exhaust units. (*Note – All projects must be equipped with an Ante Room for PPE, Waste Removal/Personnel Decon, washing/drying supplies and change of clothing, coveralls, boots, etc. If IC Tents are utilized for small-scale, short duration projects (typically maintenance or cable runs when a ceiling tile needs to be accessed), they should be HEPA filtered and equipped with a HEPA vac to clean off coveralls, boots, PPE, etc. prior to exiting the tent. Ventilating a workspace while maintaining adequate air quality to adjacent occupied spaces can be a very complex challenge for most projects as outlined below.
Ventilation/Negative Pressure
Once your protective barrier & project envelope is sealed, and is air & smoke tight/flame resistive, the next logical step in a best practice PCRA/ICRA model, is to ensure that your project space can be independently ventilated and placed under negative pressure to properly filter and exhaust contaminants that may be produced by the work being performed, or when the exploratory controlled demo occurs and you discover existing pollutant's in most case concealed behind walls, above ceiling plenums, inside utility chaseways, etc, you more than likely will encounter dust, dirt, debris, mold, moisture from leaking pipes, joints, ductwork, etc. This is an ideal opportunity to verify that your existing HVAC system within the project envelope if being used as a project enhancement, and not as a project ventilation tool (i.e. using a return or exhaust to provide your negative pressure).
Prior to commencing your project in the planning stages, the project management/facilities team should make provisions to protect your existing HVAC system that serves the space, and probably adjacent spaces to isolate that particular part of the system. This may include cutting and capping any returns/exhaust mains/branches to prevent any contaminants from escaping the project envelope. If cutting or capping a return or exhaust is not feasible, then most projects I've consulted on have utilized existing volume dampers to reduce air flow from the space to adjacent areas, and protecting with filter media (minimum 30%) on the register(s) to filter any contaminants. It's critical to protect this portion of your ventilation system so that it does not serve as a pathway for pollutants to disperse beyond your project.
The number and placement of mobile HEPA filtered negative pressure exhaust units is determined by the total cubic footage of the project space and adjusted for ceiling grid system removal. Your HEPA units should be certified by an independent third party at least annually and/or before every new project depending upon use/utilization, etc. Pre-filter media may be utilized to protect your HEPA filters, and/or to filter/remove vapors, fumes, mists, harmful odors or other contaminants. The type of pre-filter media will be determined by the contaminants you expect to encounter/produce. The project/facility management team shall calculate this requirement by achieving at least 6 air changes per hour (ac/hr - ASHARE Std for controlling nuisance odors), and maintain at a minimum of 01"wg for your project dedicated digital manometer to record and alarm in the event of a ventilation failure or envelope breach. These HEPA units should be directly ventilated to the outdoors, away from any air intakes or other critical pathways that may allow for exhaust content to re-enter the facility. When ventilating your HEPA's to the outside is not practical or possible, venting to the interior of your facility is possible provided you utilize unoccupied spaces or corridors with your flex ducting outlet/discharge concealed with a register. If this is necessary, consultation with an HVAC Engineering pro should be employed to ensure the affected spaces can be adjusted to accommodate correct flow rates in those spaces. *Note – HEPA units should never be allowed to circulate air in a space as it doesn't allow for proper filtration and exhaust, HEPA exhaust should never be tied into, or placed in an existing chase, plenum, HVAC Ductwork (Exhaust, Supply, Return etc), or occupied space & HEPA's should be in operation from project start to completion - NEVER TURN OFF A HEPA DURING A PROJECT UNLESS AN EMERGENCY OCCURS i.e. FIRE/CODE RED.
Fire/Life Safety
Fire and Life Safety rates as high as Infection Prevention when undertaking construction, renovation and maintenance activities in an occupied healthcare facility. The time to do firestopping is always at the onset of a project while doing investigative, exploratory work (while under negative pressure) to ensure that your envelope maintains the fire/smoke rating, and maintain negative pressure. Pre-task planning plays a big role when protecting/utilizing existing smoke detectors to ensure maximum protection of your project. The project space should never be unoccupied (breaks, lunch, etc) while your protective covers are in place, and covers removed at the end of the work shift. Placement of Fire/Smoke Dampers in your exhaust ports (tied into the fire alarm system if possible, or local detection devices) should be considered for all projects.
Quality Control
Quality Control is an essential part of every successful project that I've experienced. A healthcare project is very complex with the myriad of rules and regulations/requirements that a project team must adhere to. Your Quality control process should have a dedicated third party expert independent that is an owner's rep, has a background in healthcare construction, project management, accreditation/regulatory background, and well versed in safety and industrial hygiene, has attended the ASHE Construction Certification Course, possess either the 10 or 30 hour OSHA Construction Certification, and completed the ECRI's – Certified Healthcare Environmental Management curriculum to ensure that all stake holders concerns are addressed, and your projects come in on schedule and budget with minimal disruption to patients, staff, visitors to maximize your safety and compliance efforts. Regardless of your activity, being routine maintenance, renovation, or construction, the QC role is vital and a great resource to have as a team member. From pre-bid, specification development, pre-task planning, project inception/execution through completion and close-out, , the PCRA/ICRA process will allow the project team to easily develop a comprehensive program that will include developing protocols that should address Joint Commission, AIA, ASHRAE, ANSI, CDC, OSHA, EPA, NFPA, NIOSH, ACGIH, APIC, FGI requirements among many others. The latest technologies should be integrated into the process by utilizing pre-fab modular containment systems, non-toxic/ irritant smoke generators, digital manometers, particle counting real time, and other various IAQ monitoring equipment. In addition, referencing the most recent guidelines published by Association for Professionals in Infection Control and Epidemiology-APIC: APIC releases manual for construction and renovation projects in healthcare facilities and the Facilities Guideline Institute-FGI
About the Author
Randall is the President and Principal Consultant for HealthSafe New England, an independently owned Healthcare Safety and Risk Management Consulting firm located in the Northeastern U.S. Project experience ranges from leading teams on the construction of the west coast space shuttle project, managing complex healthcare maintenance, construction, renovation projects, and working internationally & domestically for leading environmental engineering firms conducting real estate assessments involving occupational and environmental risks, assessing business operational risks concerning commercial insurance policies, and reducing/eliminating exposures/hazards, to leading world renowned, top ten/one hundred community based & BioMedical Research/Teaching hospitals with securing numerous exceptional Joint Commission Accreditation Surveys, developing and managing environmental health and safety management programs. HSNE's/Randall's passion is keeping patients, staff and visitors safe in a healthcare setting.
Ready to find out more?
If you can see why the STARC Sytems provides increased infection prevention in hospitals, we would love the opportunity to see our wall barriers might be right for your next project. Tell us about your project!
Interested in More Information on STARC Systems?