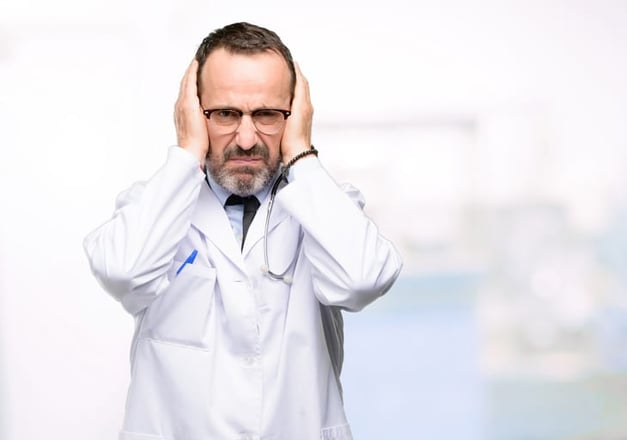 Written by Gearhart and Associates, LLC. for STARC Systems, Inc. Gearhart and Associates are industry experts in Infection Control Risk Assessment (ICRA) training, Infection Control and Prevention Strategies, and Facilities Risk Management.
The management of patient satisfaction is becoming a top priority for healthcare facilities throughout the country. The Patient Protection and Affordable Care Act of 2010 has caused awareness of value-based purchasing among healthcare executives and leaders. The most commonly used measure of patient satisfaction is the Hospital Consumer Assessment of Healthcare Providers and Systems or HCAHPS (a survey consisting of 32 questions where patients rate their stay).
HCAHPS and value-based purchasing program scores are estimated to place at risk an average of $500,000 to $850,000 annually, with hospitals at risk to lose 2% of their Medicare reimbursement based on patient satisfaction scores (Press Ganey). With their bottom line tied directly to patient satisfaction, healthcare leaders are looking for actionable steps and strategies to improve patient experience and many are focusing on sound management.
With hospitals and clinics operating a wide variety of medical equipment, from x-ray machines and MRIs to medical computer systems to specialized medical equipment, facilities are taking measures to reduce sound for daily operations. More than 50% of healthcare executives are implementing noise-reduction construction material to boost patient experience.
Sound management is crucial in healthcare facilities for the following reasons:
Patient Wellness
Studies show that high noise levels in hospitals can cause increased heart rate, blood pressure, and breathing rate. It has also been linked to muscle tension and skin conductance (NCBI). This disrupts the healing process for patients.
Restorative Sleep
Too much noise at night is a nationwide concern. Good sleep plays a huge role in patient recovery, and quiet hospital hallways and rooms allow for patients to maintain regular sleep cycles.
Patient Privacy
Nothing is more important than patients having confidence that their conversations with their doctors are kept private. Medical professionals are able to discuss patient information quietly and discreetly without disruption or concern of being heard by others.
Physician Focus
Medical professionals (doctors, nurses, surgeons) all perform important duties and procedures that require absolute focus. Noise can be a distraction and distractions can pose a high risk in operating rooms.
Lower Stress
Studies show that a quiet environment has proven to lower stress levels of not only patients but of hospital personnel. Lower stress levels can aid in patient recovery and allow for healthcare staff to perform their jobs with focus and ease.
What Healthcare Facilities Are Doing For Sound Management
Whether using suspended ceilings or sound wall panels, hospital managers should be aware of all of the options for managing sound. Having a sound management plan enables a safe environment for patients and a professional environment for staff members.
In an actionable step towards improving patient satisfaction, Banner Good Samaritan Medical Center, through its Shhh Committee (Silent Hospitals Help Healing), is making a hospital-wide effort to decrease noise and increase patient satisfaction scores.
With the touch of a button, patients can alert a nurse or manager on the floor that there is too much noise around their room. To send a Noise Alert, the patient selects "Too Noisy at Night" from his/her dashboard.
Results After implementing this technology, Banner Good Samaritan saw the following results:
Quiet at Night from 43% to 57%
Communication with Nurses from 70.5% to 73%
Overall Rating from 64.2% to 73.3%
Would Recommend from 68.3% to 79%
Noise Reduction During Renovation with Sound Attenuation Panels
The risk of noise increases during times of renovation or construction, with construction crews bringing in heavy equipment, performing possible demolition, and rebuilding hospital areas. Primary concerns for healthcare officials during renovations are the disruption of daily operations, the disruption of patients during construction projects, and the overall effect it will have on the patient experience.
STARC Systems understands the risk that comes with high levels of noise, which is why we provide an ICRA Class IV temporary containment barrier that was designed to be a sound reduction solution. The system, with includes our sound attenuation panels, eliminates up to 50% of renovation noise that allows for daily operations and treatments to continue as normal with no disruption or risk to the patients. In some projects, patients weren't aware of construction taking place in the facility.
The noise created by construction crews and equipment can be disturbing and be distracting to technicians and patients. The facility, during construction, needs to be free from noise, while also allowing patients the privacy and security needed.
Interested in More Information on STARC Systems?