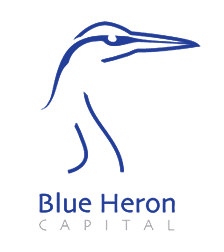 STARC Systems announced today that it has received a $3.5 million investment, led by Blue Heron Capital, a growth equity fund providing growth and expansion capital headquartered in Richmond, VA.
STARC Systems is a fast-growing building products company, based in Brunswick, Maine, that manufactures and distributes modular wall systems providing a clean, airtight and sound-deadening construction barrier system to protect the healthy work environments from the effects of construction. The STARC containment system is the category leader in healthcare facilities during renovation projects. While the company's products are used across industries, its containment system has been engineered to meet the high standards of the healthcare industry.
"We are excited to have Blue Heron Capital as our partner as we look to our next phase of growth," said Tim Hebert, the founder and Chairman of STARC. "Their operational expertise will bring significant value to our company. STARC has had tremendous success so far and with this investment, we will continue our path to becoming the leader in construction-containment solutions throughout North America."
Innovative Building Products
Founded in 2012 by Tim Hebert, STARC Systems was developed as a result of a substantial need Tim saw in the family construction business, Hebert Construction, a Maine-based third-generation family-owned company with a strong presence in healthcare construction. "Construction companies invest too much time and resources on temporary measures. In some cases, we would spend more time on the temporary walls than on the construction project itself," says Tim Hebert. "We created a solution that not only protects the work environment but also saves significant labor, time, money, and reduces waste."
"Hospital systems spend $2.5 billion per month on renovation projects. It is imperative for these systems to remain operational during the construction process. This creates real problems with regard to infection control and dust mitigation. STARC has created a unique containment system that exceeds all infection control requirements, is quiet, clean, fast and reusable", said Andrew Tichenor, Co-Founder of Blue Heron Capital. "Our investment will enable the company to rapidly expand across the United States and into several adjacent markets such as data centers and hospitality," he added.
STARC currently has 17 employees and is expected to substantially increase its operations as the company grows. STARC has been based at Maine's TechPlace in Brunswick since 2014. "It is exciting to grow and create good jobs in Maine. We have a great resource of talented, hard-working people who care about what they are creating and it is reflected in the company's success. Having our office and manufacturing facilities located at TechPlace has enabled STARC to focus on creating products that meet the evolving market's needs. TechPlace has been a big win for STARC," according to Hebert.
STARC is also a beneficiary of Maine's Seed Capital Tax Credit Program, an innovative program administered by the Finance Authority of Maine (FAME), that is designed to encourage equity investments in Maine businesses, directly and through private venture capital funds.
Interested in More Information on STARC Systems?