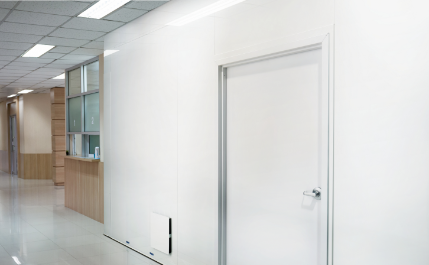 Two of the main culprits contributing to fire safety issues during healthcare construction projects are confusion surrounding fire codes and, in many cases, a general lack of awareness.
Must-Watch Webinar About Fire Safety
To help shed light on the topic, Walls & Ceilings Editor John Wyatt recently caught up with Josh Brackett, PE, SASHE, CHFM (a.k.a. Josh The Fire Geek) and Bruce Bickford, STARC's Vice President of Product Development, to discuss best practices.
What to Expect: Key Concepts and Real-World Examples
During this eye-opening webinar, Josh discussed several key concepts, including how the lack of understanding surrounding NFPA 241 – the standard that provides measures for preventing or minimizing fire damage to structures during construction, alteration or demolition – contributes to a lack of enforcement, and why competing codes and standards are creating confusion.
He provided real-world examples aimed at helping you know when to bring projects up to new occupancy chapter requirements, referencing NFPA 101 Chapter 43, which covers building rehabilitation. Finally, Josh explained why UL listed assemblies are critical, providing visual examples of specific installation requirements.
It was an informative session, rounded out by Bruce's insights on how STARC has solved for the industry's containment problems when faced with fire and building code requirements. To watch the video replay, including the Q&A at the end, click here.
Interested in More Information on STARC Systems?