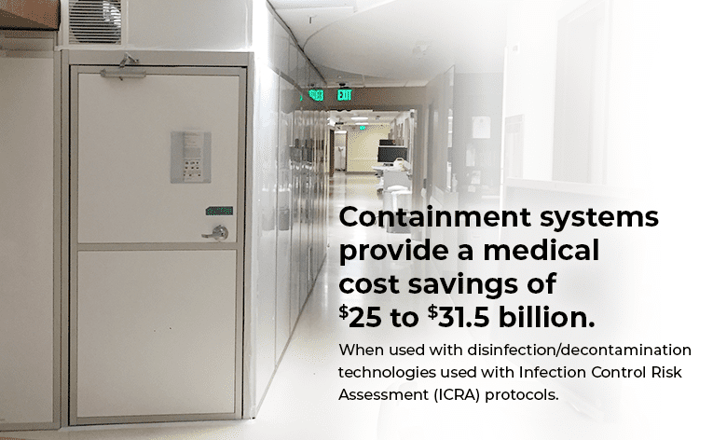 Written by Gearhart and Associates, LLC. for STARC Systems, Inc. Gearhart and Associates are industry experts in Infection Control Risk Assessment (ICRA) training, Infection Control and Prevention Strategies, and Facilities Risk Management.
Healthcare-Associated Infections (HAIs) have become one of the biggest threats to patient and staff safety within the healthcare industry. Studies show that 1 of 25 hospitalized patients are affected by an HAI.
However, efforts can be made to reduce the risk of HAIs through the development of barrier management and stringent cleaning protocols. Together with healthcare and public health partners, the CDC is working to bring attention to HAIs and looking for the right solutions to reduce the risk of recurrence.
Studies show that when staff and practitioners are aware of infection control issues and take the proper precautions, rates of some targeted HAIs may be reduced by 70%.
Once the issue is made known, the next step is the development of infection control protocols and equipping staff with the proper systems and technologies. Many of the strategies revolve around the isolation of contamination and the erection of containment to:
minimize outbreak severity,
isolate to a controllable space,
eliminate potential risk from the area, and
monitor the effectiveness of the entire strategy.
Containment and air quality control help to prevent the passing of microbes and particulates from a compromised area to a clean space and/or to patients and staff.
Utilizing containment systems with disinfection/decontamination technologies in tandem with the development of Infection Control Risk Assessment (ICRA) protocols provides optimal risk management and infection control results. Research shows that by implementing these practices, the medical cost savings is in between $25 to $31.5 billion.
HAIs Prevention with Temporary Wall Systems
At STARC Systems, it is our goal to support the reduction of HAIs by providing industry-leading containment technologies for improved risk management and infection control.
Interested in More Information on STARC Systems?