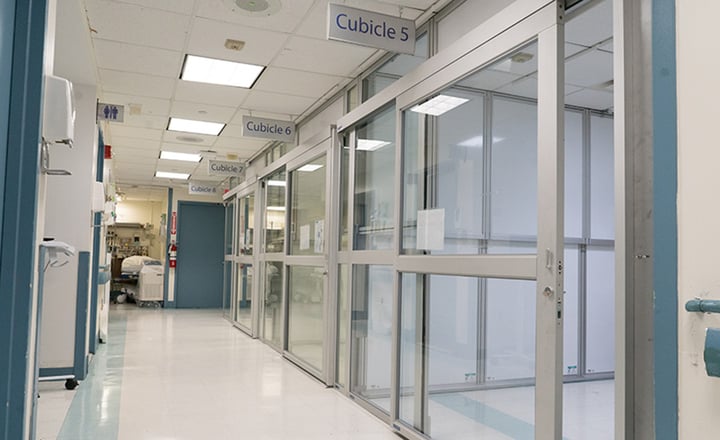 STARC Systems recognizes pandemic preparedness is one of the most important responsibilities for all infection control and facility managers. Managers know that it's only a matter of time when—not if—that a pandemic will strike their area and facility. There is a constant risk of a devastating pandemic event occurring, be it bioengineered chemical, biological, radiological, and nuclear (CBRN) agents, or an outbreak of an infectious disease.
A Pro-Active Approach to Pandemic Preparedness
No one can predict when or where a pandemic might occur. World Health Organization (WHO) scenarios estimate up to a 100 million outpatient visits, 25 million hospital admissions, and millions of deaths worldwide. Pandemic preparedness, then, could be the difference between the losses of a few thousand or a few million people, great social upheaval, mass dislocation and migration, and catastrophic economic loss or even collapse during a public health emergency.
Therefore, the level of preparedness could greatly ameliorate the economic and medical impact of a pandemic. The objective of planning for a public health emergency is to inform and enable health providers, officials, infection control and facility managers to better prepare, recognize, and manage a pandemic. The right planning may, at the very least, help contain or reduce transmission of a virus.
For hospitals to maintain essential services during a public health emergency, the importance of pre-event planning cannot be underestimated. Medical countermeasures (MCMs) should be in place. Developing and prepositioning MCMs is imperative to ensure their efficient and rapid deployment in the event of a CBRN emergency or an emerging infectious disease. MCMs preparedness is vital to diagnose, prevent, contain and protect from, or treat conditions associated with CBRN threats or infectious disease.
MCMs can include biological products such as vaccines, antibodies, and blood products, a supply of antimicrobial and antiviral drugs, and a wide range of devices such as the essential diagnostic tests to identify threat agents or disease, and the necessary protective equipment such as gloves, respirators (face masks), ventilators, and isolation units.
Medical treatment in conjunction with isolation and containment of a virus or disease becomes imperative to stem the further spread of the agent or virus. In other words, people will need to be treated in an isolated environment for their own well-being and the overall well-being of the community.
Temporary Walls for Healthcare Facilities
Yet, having an isolated, empty space for containment on standby within a facility is not economically feasible in the day-to-day operations of any health care center. However, one effective MCM would be to have modular wall equipment on hand. The rapid deployment of modular walls would provide effective containment. This is where STARC Systems can offer its expertise. Our Simple Telescopic Airtight Reusable Containment system can be engineered to meet the needs of hospitals, or any type of healthcare facility in any institutional setting. STARC Systems provides safe and secure temporary wall system solutions that are fast, durable, attractive, air-tight, washable, and sound attenuating. Being able to quickly quarantine a room or lobby area within minutes using airtight, modular prefabricated Systems can be an effective tool and a part of many facilities' emergency response plans.
Needless to say, of the many reasons infection control and facility managers may have for having a STARC System on hand, the day it may be used for pandemic preparedness purposes should be at the top of the list. In this regard, it is a cost-effective MCM device that can be easily stored away until that time when necessity demands a rapid response.
Interested in More Information on STARC Systems?