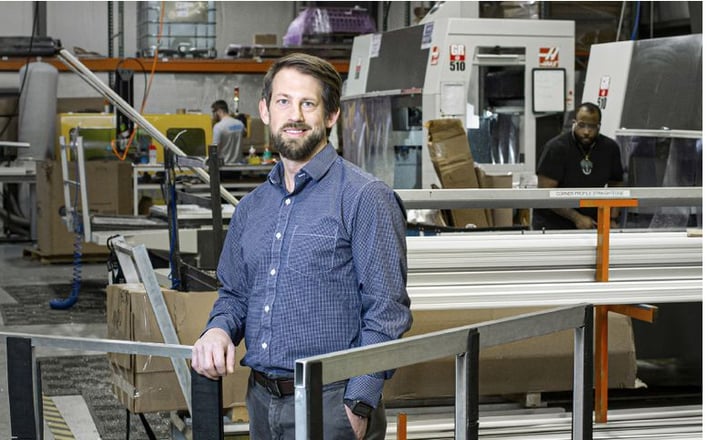 STARC Systems founder and chairman, Tim Hebert, has been featured in a Mainebiz article detailing the rapid growth of the Maine-based company over the past few years and plans for continued expansion.
Rapid Growth and Development
With roots in the construction business, Hebert identified a need to contain work areas in sensitive environments like hospitals. While hospitals were the original sales target (and continue to advocate for these systems in their facilities), construction companies working in a variety of industries liked the barrier system because it was easy to put together on-site, the walls are easy to clean, and can the system can be used project after project.
In seven short years, Hebert has led the company through exponential growth: a major investment, demand for larger manufacturing and office spaces, the launch of a new product line, as well as establishing a skilled management and sales team.
What's on the Horizon for STARC Systems?
This year, the company aims to expand the company to 80 employees and consolidate its two current sites at Brunswick Landing by moving into 50,000 square feet in a former aircraft hangar.
Learn more about the company and how its premier ICRA Class IV dust containment barriers set them apart from the competition by reading the full article on MAINEBIZ.
Interested in More Information on STARC Systems?