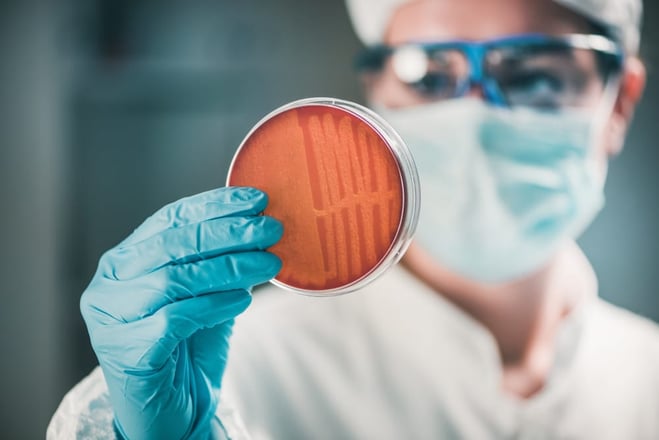 What is a Superbug and Why are They Dangerous?
Antibiotic-resistant bacteria (superbugs) are a common problem in the healthcare industry today, with more than 2 million Americans getting an antibiotic-resistant infection annually. Why are they so dangerous?
Superbugs are resistant to all (or most) tested antibiotics and are uncommon or carry special resistance genes that are constantly developing and spreading. Out of those 2 million Americans infected each year from antibiotic-resistant bacteria, 23,000 dies.
In Europe, drug-resistant bacteria killed more than 33,000 people in 2015, according to new research published separately this week. In a landmark report, the Organisation for Economic Co-operation and Development (OECD) said 2.4 million people could die from superbugs by 2050 and said the cost of treating such infections would balloon to an average of $3.5 billion (three billion euros) a year in each country included in its analysis (The Jakarta Post).
How Do Superbugs Spread?
Several of the individuals infected with antibiotic-resistant bacteria died and it is believed infections may have occurred due to difficulties in cleaning and sterilizing the equipment. Around 50 lawsuits have been brought against a major optical equipment maker seeking compensation over the superbug infections.
After the infection control precautions and safety warnings were issued by Olympus in Europe in January 2013, the number of infections in the region was about 50, significantly lower than the around 140 seen in the United States.
Separate data analysis by the International Consortium of Investigative Journalists (ICIJ) conducted since spring of this year showed that more than 5.4 million cases of health problems linked to medical devices, including duodenoscopes, pacemakers, and intrauterine devices, were reported to the FDA over the past 10 years. (Japan Times)
"Once antibiotic resistance spreads, it is harder to control — like a wildfire," the CDC said in a report. (Business Insider)
The researchers believe the superbug is spreading rapidly due to the particularly high use of antibiotics in intensive care units, where patients are sickest and strong drugs are prescribed as routine. The World Health Organization has long warned of antibiotic overuse sparking new strains of killer, drug-resistant bacteria. (Medical Express)
"With all the bacteria in a hospital environment we are driving more resistant strains and there's no doubt that antibiotic resistance is one of the biggest dangers to hospital care worldwide," said Ben Howden, the director of the university's Microbiological Diagnostic Unit Public Health Laboratory, in a recent article.
How Can We Prevent Antibiotic-Resistant Bugs From Spreading?
Millions of people in Europe, North America, Australia, and Japan will die from superbug infections unless countries prioritize fighting the growing threat posed by bacteria immune to most known drugs. (The Jakarta Post)
Michele Cecchini, lead on public health at the OECD, told Agence France-Presse (AFP) that countries were already spending an average of 10 percent of their healthcare budgets on treating antimicrobial-resistant bugs in a recent article titled "Superbugs To Kill Millions by 2050"
He went on to say: "Antimicrobial-resistant bugs cost more than the flu, more than HIV, more than tuberculosis," he said. "And it will cost even more if countries don't put into place actions to tackle this problem."
How Superbugs Can Be Contained With Infection Control Precautions
Early and aggressive containment strategy can prevent resistant pathogens from spreading throughout healthcare facilities and causing untreatable infections. Healthcare facilities can and should lead the way in developing and implementing containment strategies to prevent the spread of multidrug-resistant organisms. STARC Systems Reusable Temporary Wall Containment isolates contaminated areas and protects patients and staff from dangerous superbugs. The modular, air-tight panels exceed Class IV ICRA requirements when they are installed properly, the walls can be quickly deployed, and easily cleaned and sanitized with standard antimicrobial disinfectants.
For more information about Superbugs and infection control protocols, read our blog post Containment Strategy To Reduce The Spread Of Multidrug-Resistant Organisms.
Written by Gearhart and Associates, LLC. for STARC Systems, Inc. Gearhart and Associates are industry experts in Infection Control Risk Assessment (ICRA) training, Infection Control and Prevention Strategies, and Facilities Risk Management.
Interested in More Information on STARC Systems?