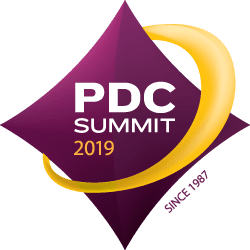 STARC Systems is pleased to attend the 2019 International Summit & Exhibition on Health Facility Planning, Design & Construction.
When: March 17-20, 2019
Where: Phoenix Convention Center in Phoenix, Arizona
Booth Information: Visit us at booth 443 and learn about how STARC Systems eliminates the disruption of renovations in sensitive occupied areas and improves patient and employee satisfaction.
The PDC Summit is a dynamic industry event coordinated by a trusted network of not-for-profit organizations with expertise in health care planning, design, and construction. 100% of all conference revenue is reinvested into the mission of optimizing the health care physical environment. More than 3,200 senior leaders from hospitals, design firms, and construction companies attend the PDC Summit to share perspectives on optimizing healing environments. This is the one conference with an integrated audience of C-level, design, construction, and operations professionals with more than two-thirds of attendees returning to the event each year.
PDC Summit programming offers cutting-edge topics affecting the future of the health care built environment and presents thought-provoking research and presentations focusing on cross-team collaboration, PDC sustainability, designing for future generations, technology integration, and more.
For more information about this event, visit the PDC Summit website by CLICKING HERE.
Interested in More Information on STARC Systems?