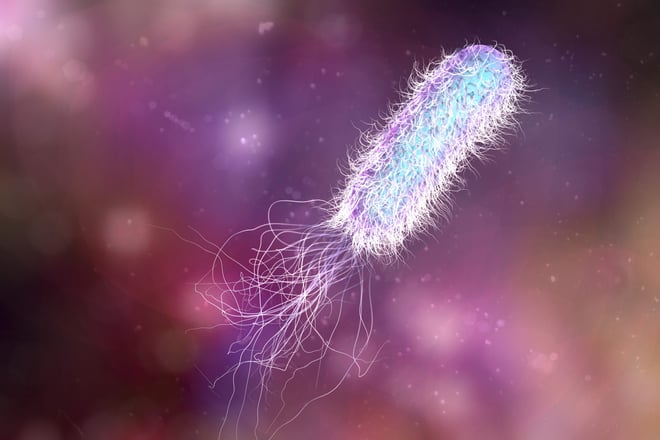 Written by Gearhart and Associates, LLC. for STARC Systems, Inc. Gearhart and Associates are industry experts in Infection Control Risk Assessment (ICRA) training, Infection Control and Prevention Strategies, and Facilities Risk Management.
More than 23,000 Americans die each year from infections multidrug-resistant organisms (MDROs). MDROs are resistant to all (or most) tested antibiotics and are uncommon or carry special resistance genes that are constantly developing and spreading. For example, Lab tests uncovered unusual resistance more than 200 times in 2017 in "nightmare bacteria" alone, the name given to the superbugs that are currently popping up all over U.S. hospitals.
MDROs can spread through direct contact with an infected person's bodily fluids, such as blood, drainage from a wound, urine, bowel movements (stool), or sputum (phlegm). They can also spread by contact with surfaces that have had contact with the germs.
Examples of Multidrug-Resistant Organisms are:
Methicillin-resistant Staphylococcus aureus (MRSA)
Vancomycin-resistant Enterococcus (VRE)
These germs can cause a variety of illnesses, including:
Urinary tract infections (UTIs)
Pneumonia
Blood infections
Wound infections
Responding to unusual resistance early can help stop the spread and protect patients and staff. New types of antibiotic resistance can be easier to contain when found quickly.
CDC's AR Lab Network discovered that 25% of the germs had special genes that allow them to spread their resistance to other germs. MDROs can spread from people with and WITHOUT symptoms of infection, between facilities, and between germs.
Increased awareness among healthcare leadership, healthcare providers, and clinics can reduce the risk of resistant germs and reduce the effects.
Healthcare providers need to be on HIGH ALERT and plan for an outbreak of unusual resistance to occur in their facility. Expecting it to happen will enable healthcare leadership to prepare and establish infection control protocols to stop the spread of multidrug-resistant organisms.
Early and aggressive containment strategy can prevent resistant pathogens from spreading throughout healthcare facilities and causing untreatable infections. Healthcare facilities can and should lead the way in developing and implementing containment strategies to prevent the spread of multidrug-resistant organisms.
Containment strategy should include:
Rapid Identification for Unusual Antibiotic Resistance
Communication & Coordinated Response Between Facilities
Isolation of Infected Patients
Rapid Installation of Temporary Containment of Contaminated Areas
Proper Disinfection of Air & Surfaces
Implementation of Infection Control Risk Assessment (ICRA) Strategy
STARC Systems Reusable Temporary Wall Containment isolates contaminated areas and protects patients and staff from dangerous Multidrug-Resistant Organisms. The modular, air-tight panels exceed Class IV ICRA requirements, can be quickly deployed, and easily cleaned and sanitized with standard antimicrobial disinfectants.
Interested in More Information on STARC Systems?