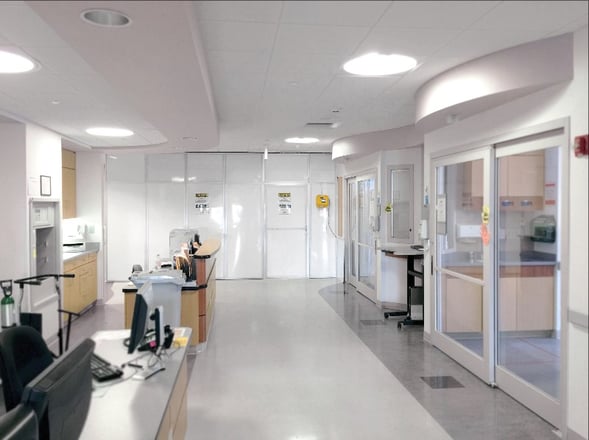 Last month, we considered some top-level advantages of using prefabricated modular temporary containment. From going up fast and easy to limiting the amount of clean-up and disposal work, these systems just make sense. Especially among the higher quality systems such as STARC's, where the durability of the wall panels and components has been shown to unlock profit potential.
But while your owners certainly value the safety improvements and reduced disruption that accompanies high-quality temporary containment, you should know there's a lot more value to be had. In fact, your savviest competitors are already thinking beyond simple cost recovery and positioning superior ICRA wall recommendations to win more bids.
Here's a look at how they're improving project profits:
Reduce Labor, Materials & Waste
Leading high-quality modular wall systems are all about letting you do more with less. With STARC's RealWall™, LiteBarrier™ and FireblockWall™ solutions, for example, the simplicity of design offers significant advantages that help reduce labor costs and increase return on investment:
Two workers can

install 100 feet of wall in an hour

These walls can be easily reconfigured to accommodate many phases of the project

Airtight* enclosures contain construction dust and debris, ensuring site safety and a cleaner work environment

Safe worksites reduce the chance of injuries that could lead to work stoppages or damage to valuable equipment

Maintaining clean, organized job sites improves worker productivity by limiting distractions

These highly durable, reusable modular wall systems typically recapture your investment after 3-5 uses and can be used for hundreds of jobs over many years
*Air flows in the desired direction when supported and connected to negative air machines.
So, one advantage enables another. Having the right equipment on hand and executing tasks efficiently increases productivity for the highest return on labor. Reusing these panels over and over again boosts ROI.
Charge Fees
But why stop there? Thinking beyond cost recovery starts by recognizing you're bringing something to your owner that leads to better project outcomes and patient outcomes–which pretty much defines added value.
Using healthcare renovations as an example, consider that all hospitals are subject to the Hospital Consumer Assessment of Healthcare Providers and Systems (HCAHPS) survey, which is a national, standardized, publicly reported survey of patients' perspectives of hospital care. HCAHPS is an incentive-based program that reflects the quality of care of a hospital's personnel, processes, and physical environment. Excellent survey results actually boost Medicare reimbursement, which helps keep hospitals financially sound.
Given that the cleanliness and quietness of the hospital environment can directly impact the patient's overall satisfaction – and that high-quality modular wall systems safely contain airborne construction dust, reduce noise and disruption to patients, and greatly reduce waste – it's not surprising that project managers and contractors increasingly are finding owners may be willing to pay for quality solutions that minimize disruption to patients. Especially when quick-to-install means interrupting staff less and keeping the area operational longer.
In fact, when asked how they most commonly charge for containment, 67% of STARC survey respondents reported they charge on a fee-per-linear-foot or per-phase basis, as indicated below.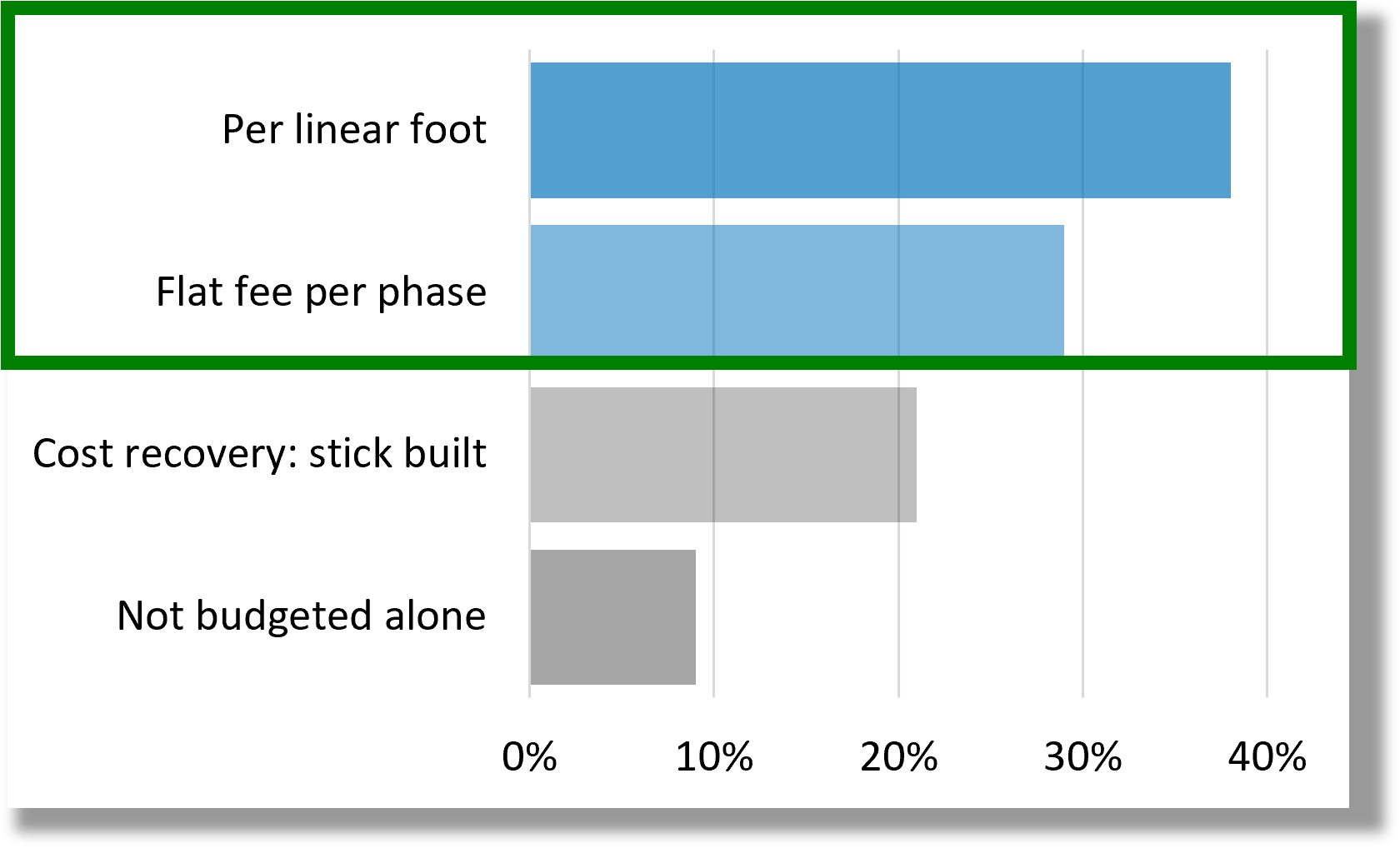 Boost Patient Satisfaction
Patient happiness is the name of the game as hospital reimbursements have become linked to new patient satisfaction measures like the HCAHPS Survey noted above. Greater public demand for aesthetically pleasing waiting rooms, luxury hospital suites, and modern accents have renovation crews working under new demands with old techniques. Long gone are the days when maintenance teams can take the time to block off construction areas with thick plastic sheeting or take time to build walls from scratch to complete renovations. Projects need to be completed safer, faster, and with as little disruption as possible to patient care and the 24/7 work hours.
Interestingly, reports further indicate that patients cannot reliably distinguish positive experiences with the physical environment from positive experiences with care. An improved hospital environment leads to higher satisfaction with physicians, nursing, food service, housekeeping, and higher overall satisfaction, according to a recent white paper: Remediation, Restoration, and Renovations: Maintaining a Patient-Centered Environment with Temporary Modular Wall Containment Systems.
These newer quality measures require risk assessment teams to consider new ways to approach hospital renovation. What you do when improving your space could lead to poor ratings. In addition, risks such as healthcare-associated infections (HAIs) must be controlled. For example, nosocomial aspergillosis has been associated with environmental disturbances, including but not limited to hospital construction, maintenance, demolition, and renovation.
Too many cases of HAIs will affect a hospital's incentive-based reimbursements through programs such as The Centers for Medicare and Medicaid Services (CMS) Value-Based Purchasing Program.
For these reasons, project managers and contractors are tapping into the added value that high-quality modular wall systems deliver to the job site. For more information on how STARC can help you get beyond simple cost recovery and position you to win more bids, talk to one of our modular temporary containment specialists today.
Interested in More Information on STARC Systems?